Luton Airport Taxi Transfers
Luton Airport – It doesn't matter whether you are on a business trip, a couple getting away for a romantic holiday or a large stag or hen group. Our fleet of vehicles includes everything from executive cars to mini-buses, so we can handle any size, or type of group. We will make sure that we quote for and provide transport that can accommodate all of your luggage, with ease.
Our drivers are punctual, courteous, considerate, and experienced. They fully appreciate traveling can be quite stressful, so they are understanding and helpful.
Booking Petersfield Airport Specialists could not be easier. You can either call us or contact us through the website so enables you to book in seconds. We offer competitively priced airport transfers to all the South's Leading airports, and will happily provide you with a free quote.
All of our airport transfer services are reliable, affordable and easy to use, so next time you travel, please give us a call. Using our service really is the best way to start your holiday or business trip.
Airport Transfer
Pricing Starting
From Only

If you travel frequently, Petersfield Airport Specialists offer airport transfers that take all necessary details into consideration ensuring you are collected and dropped off on time. Our fleet of all sized cars, people carriers and mini bus are large enough to accommodate big groups with ample luggage space.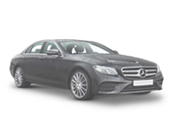 Mercedes E-Class Saloon
4 No. Passengers
Baggage: 2 Large Cases
Mercedes E-Class Estate
4 No. Passengers
Baggage: 3 Large Cases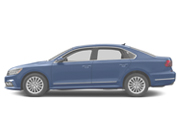 VW Passat's
4 No. Passengers
Baggage: 3 Large Cases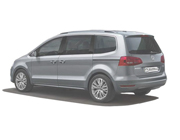 VW Sharan
6 No. Passengers
Baggage: 4/6 Large Cases
8 Seater Minibus
8 No. Passengers
Baggage: 8 Large Cases
Benefits of using Petersfield Airport Specialists
Some benefits of using Petersfield Airport Specialists:
Have a business meeting, family wedding or just friends reunion, we have a fleet of luxury cars and people carriers
equipped with all the gadgets and technology you would expect, from the entertainment system
to air conditioning, luxury leather seats, and ample luggage space.
The ultimate solution for traveling in a group.
London Luton Airport, previously called Luton International Airport, is an international airport located 1.5 nautical miles (2.8 km; 1.7 mi) east of the town centre in the Borough of Luton in Bedfordshire, England, and is 25.2 NM (46.7 km; 29.0 mi) north of Central London.
In 2016, over 14.6 million passengers passed through the airport, a record total for Luton making it the fifth busiest airport in the UK. It is the fourth-largest airport serving the London area after Heathrow, Gatwick and Stansted, and is one of London's six international airports along with London City and Southend. The airport serves as a base for EasyJet, TUI Airways, Ryanair and Wizz Air and previously served as a base for Monarch Airlines until it ceased operations in October 2017. The vast majority of the routes served are within Europe, although there are some charter and scheduled routes to destinations in Northern Africa and Asia. The airport is two miles from Junction 10 of the M1 motorway. Aside from Heathrow, London Luton Airport has the fastest rail connection from Central London at 22 minutes from St Pancras station, via East Midlands Trains, however passengers are transported to the terminal by shuttle-bus from Luton Airport Parkway railway station.